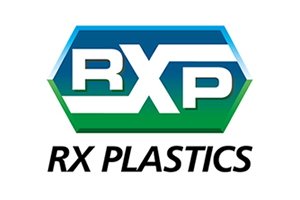 RX Plastic Fittings is a leading manufacturer of irrigation and effluent dispersal systems, piping and water storage tanks. RX Plastics are an innovate company providing industry solutions through extrusion, injection moulding and rotomoulding production for the past 30 years. RX Plastics have a commitment to providing quality products and operates in accordance to the ISO9001 quality accreditation.
RX Plastics' premium brands include:
K-Line™ irrigation and effluent range
K-Line™ G-Set irrigation
Max water tanks
AirTech™ wastewater treatment
K-Line Irrigation & Effluent Systems
RX Plastics has produced a cost effective and efficient farm irrigation and effluent systems.  The core of the irrigation system is a number hard wearing, rotational moulded plastic pods. Each of these pods protects a singular sprinkler attached to the low-density polyethylene pipe. K-Line irrigation systems operate under low pressure and has a range of components enabling flexibility of irrigation system to meet individual needs.  K-Line is suitable for any paddock size, shape and terrain and can be easily moved by a quad bike or farm vehicle. K-Line is a low-cost option that promotes substantial grass and crop growth. By retaining essential levels of nutrients in grass and crops, K-Line reduces fertiliser requirements.  K-Line Irrigation is ideal for dairy farming, crop farming, sheep and beef farming, lifestyle farming, land development, orchards and sports fields.
K-Line™ G-Set irrigation
RX Plastics designed this irrigation system with the aim of reducing labour costs and increasing the accuracy of irrigation. The concept was further developed to deliver a cost-effective product to the New Zealand farm market. This irrigation system from RX Plastics is a variable, low maintenance irrigation system, perfect for use on challenging terrains and steep hills.  K-Line G-Set irrigation was designed to work in conjunction with existing pivot irrigation systems.  G-set is of sturdy construction which protects it from the elements and reduces the damage caused by stock.
Max™  Water Tanks
PX Plastic produces a reliable range of water storage solutions. Made from UV stabilised, food grade polyethylene tanks are resistant to algae growth.  Tanks comply with the highest standard A/NZS4766 and meet design and manufacturing standards.  Tanks are constructed in one piece which adds to their robustness and strength.  Tanks are manufactured in either the North or South Island making transport easy, however size availability does vary between locations. FX Plastics can also supply any required fittings, pipe and accessories needed to move water away from the tank.
AirTech™ Wastewater Treatment System
PX Plastics AirTech system is designed for rural property and lifestyle blocks. The lightweight system treats household sewage, creating an odourless, clear, nutrient rich water for landscape irrigation. This system has little or no environmental impact, keeping sewage and wastewater on the property for reuse.  AirTech tanks are constructed of flexible but robust polyethylene known to handle stresses better than other materials like concrete.
PX Plastics can also supply PVC pipes, PE pipes and fittings, stock water supplies, irrigation supplies, effluent and irrigation supplies, threaded values and connectors, and septic and grey water supplies.