Effluent Management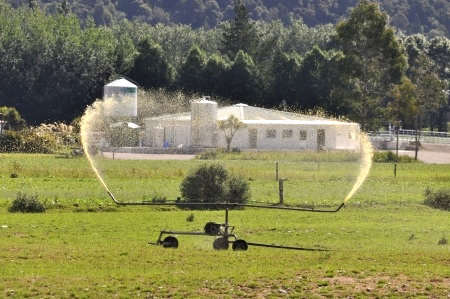 Think Water Northland can handle your black or grey effluent water requirements from the household to the farm or commercial application in both manual and automated solutions.
We can supply and install from lifting stations or pump chambers with macerating, cutter, shredder pumps to full scale dairy effluent systems with separators and irrigation.
Domestic Effluent Management
We can through our network, supply and install AWTS or secondary waste water treatment systems from lower to higher end. Our pump technicians can service the pumps for these units and we also supply and stock spare parts for the effluent disposal fields with 13mm or 16mm dripper lines.
Our range of vortex, cutter or shredder pumps can handle most applications that are required.
Commercial Effluent Management
Waste water in the commercial sector can be vast and contain many types of pollutants. Through filtration, flocculants and or correct pump specifications we can help to achieve solutions for our customers.
Farm Effluent Management
Think Water Northland can design a full turn-key solution for your dairy effluent. Bauer have a worldwide, industry proven solid separator and PTO, submersible effluent pump combinations. From design, supply and install we can also provide servicing on effluent componentry such as Senninger sprinklers, Sime Guns, K-Line, Williams irrigators, Hi Tech irrigators, Reid and Harrison, Doda, Mono and Rovatti pump solutions.
Save
Save
Save